Tuesday, January 14, 2020 | 11:00 a.m. to Noon MT
No Code. No Confidence: A Campaign to Strengthen National Building Code Awareness
Webinar Description:
Building codes are a powerful tool in limiting the impacts of disasters, but many residents don't know what standards their cities and towns require for new construction, retrofitting, or update. Homeowners and renters might just assume that the buildings they live in are adhering to the most recent and safest standards. Even if they were to want to do further research or effect a change, the process isn't likely to be easily achieved.
The Federal Alliance for Safe Homes (FLASH) has created a tool to make it easier for consumers to understand building codes and instigate change where needed. The nonprofit alliance's No Code. No Confidence initiative is a research-derived strategy that makes local residential code status easy to find for code officials, elected leaders, homeowners, renters, or anyone wishing to learn more. The site allows users to determine which version of the International Residence Code (IRC), if any, is in effect for a given municipality nationwide with just a few clicks of a mouse. This information transparency is unprecedented and provides real-time value, including a crowdsourcing function that offers code adoption updates or allows users to send questions to the project team.
In states with statewide building codes, the analysis is straightforward. But for those without statewide codes, the value of swiftly identifying the differences between cities, towns, and counties is vital. The No Code. No Confidence website can help municipalities determine an adjacent jurisdictions' code adoption status, which can help motivate progress across the board. Finally, as use of the site grows, the public will learn that not every community has the latest model codes—or any code at all. This knowledge can be a strong driver for leadership investment in code administration overall.
Join the speakers in this webinar as they discuss the No Code. No Confidence campaign, and learn more about how you can get involved and inspire action.
Speakers:
Leslie Chapman-Henderson
President and CEO, Federal Alliance for Safe Homes (FLASH)
John Ingargiola
Lead Physical Scientist of Building Sciences Branch, Federal Emergency Management Agency
Natural Hazards Center Overview Slides
Webinar Slides
---
Resources:
Commentary: Why Americans Aren't Concerned About Building Codes (Even Though They Should Be)
---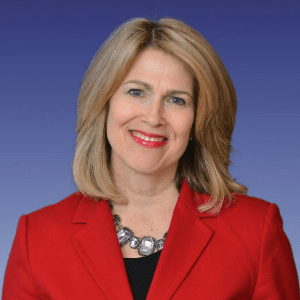 Leslie Chapman-Henderson is the president and chief executive officer of the nonprofit Federal Alliance for Safe Homes (FLASH), which is the country's leading consumer advocate for strengthening homes and safeguarding families from natural and manmade disasters. FLASH was founded in 1998 and brings together more than 100 diverse partners that share a vision of making America a more disaster-resilient nation.
Leslie's experience and expertise span creative, technical, and public policy initiatives from delivery of the award-winning StormStruck: A Tale of Two Homes featured at the Walt Disney World Resort to the development of Blueprint for Safety, a landmark education program. In 2016, she developed the National Hurricane Resilience initiative #HurricaneStrong, which was presented by FEMA, FLASH, NOAA, and The Weather Channel. One of her most recent projects is the creation of No Code. No Confidence., a groundbreaking, research-informed public education campaign that drives resilience by increasing transparency about building code adoption across the United States.
---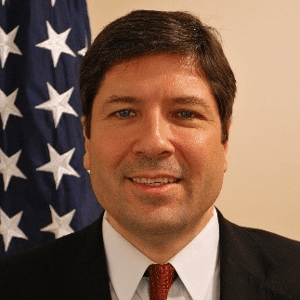 John Ingargiola is a lead physical scientist in the Building Sciences Branch of the Federal Emergency Management Agency Federal Insurance and Mitigation Administration in Washington, DC. Ingargiola's work involves a broad range of mitigation activities that include pre- and post-disaster building sciences, building science education, working with model building codes and standards-producing organizations, guiding agency policy and strategy on building codes, and developing technical guidance for hazard mitigation and coordination. He has managed FEMA's award-winning post-disaster Mitigation Assessment Team building performance studies for Hurricanes Charley, Ivan, Katrina and Sandy. Since publication, many of the building code, building material, and best practice recommendations contained in these reports have been implemented, thereby improving building performance and increasing resilience to future events. Ingargiola holds a Bachelor of Engineering degree in Civil Engineering from the Cooper Union for Advancement of Science and Art.
---