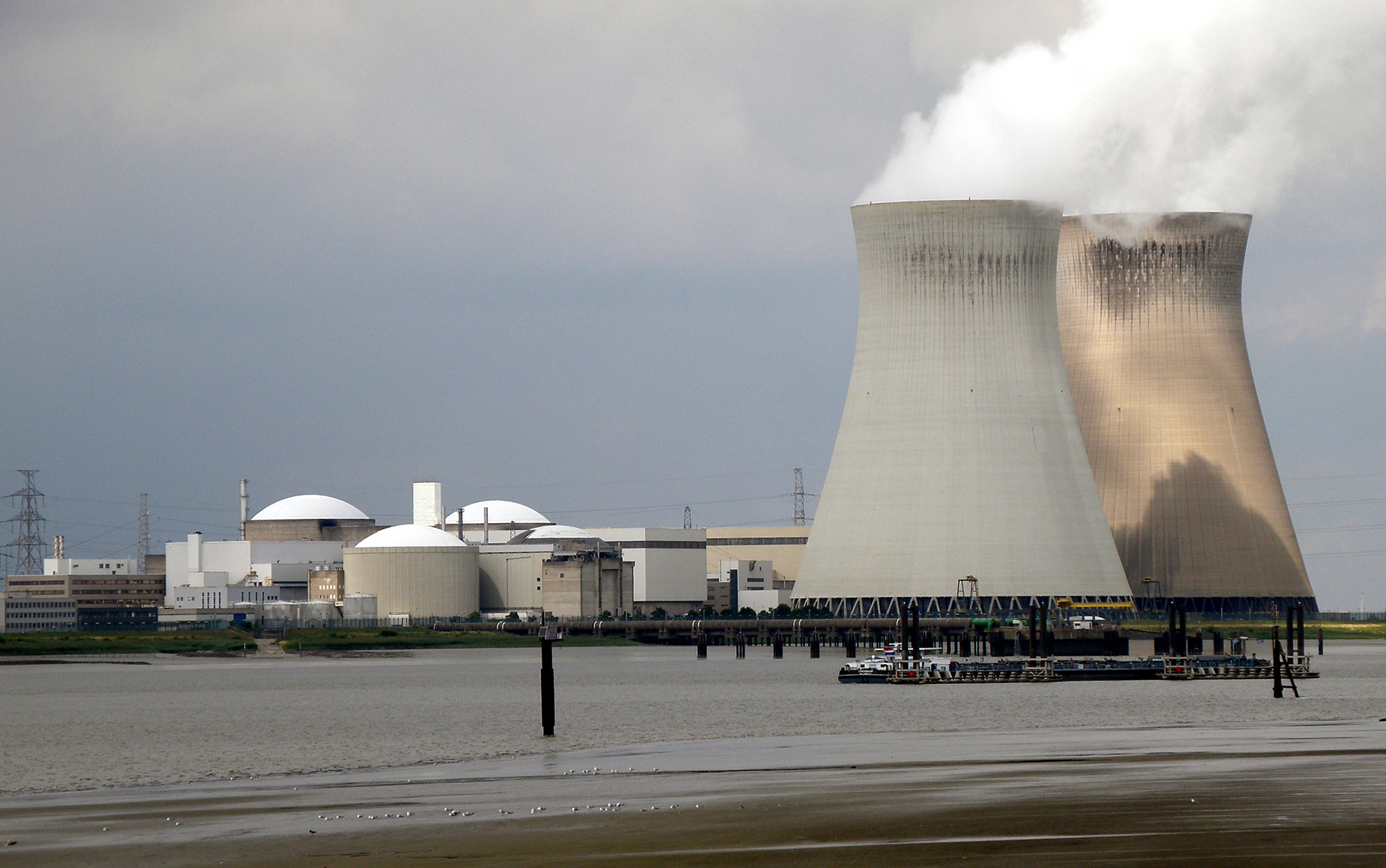 Doel, nuclear reactor © Torsade de Pointes 2013
Welcome to the October issue of the Natural Hazards Observer, dedicated to National Security and Public Safety.
In March, three coordinated terrorist attacks in Belgium killed 35 people. While the country was reeling from these devastating attacks, evidence surfaced that indicated ISIS was possibly planning to infiltrate or sabotage a nuclear facility to obtain nuclear or radioactive material.
In response, security measures and military presence at the country's Tihange and Doel plants were increased immediately. These efforts were swift and necessary—Doel, in eastern Flanders, is surrounded by more residences than any other power station in Europe. More than nine million Belgians live in a 50-mile radius of the Doel plant.
The incident was an eye opener for the international nuclear industry, as well as for the chemical and explosives industries. Among the concerns it raised were the proximity of facilities that produce or store chemical, toxic, or flammable materials to densely populated areas and the safety measures in place to prevent attacks.
Attacks on such facilities are nothing new. In 1916, while Europe was embroiled in World War I, a massive explosion with the force of a 5.5 magnitude earthquake occurred on Black Tom Island, a peninsula near the Statue of Liberty. The blast, which decimated nearby neighborhoods in New Jersey and New York, was caused by a fire at the island's munition depot. After initially thinking it was an accident, investigators eventually pieced together evidence that pointed at German sabotage.
The explosion—by some historians considered the first major terrorist attack on U.S soil—informed the much-needed creation of a national security framework and ignited a public safety debate. This event is the focus of one of several articles in this issue that look at how public safety and terrorism risks often go hand-in-hand.
While the United States has gotten better at managing these types of threats in the past 100 years, risks remain. In an article about the 2013 West Fertilizer Company explosion in Texas, authors Michelle Meyer and Marccus Hendricks show how fragmented regulatory practices put people in harm's way. The facility, like so many other fertilizer plants throughout the country, was located near a populated area. While many communities agree that allowing a plant that handles dangerous substances to exist close to population centers isn't wise, there is no federal rule forbidding it. So—in many states, including Texas—those decisions are left up to local zoning authorities, some of which take a minimal approach to regulation.
The explosion in West destroyed a nearby high school, nursing home, and an apartment building. Fifteen people—including 14 first responders—died and more than 200 people were injured. The three-year investigation into the incident concluded that the blast was the result of arson.
Although much of the damage could have been prevented by stricter zoning laws, the explosion itself couldn't. As with the Black Tom incident, the threat to the West plant came from within—and inside jobs are notoriously difficult to guard against.
That's what authors Steve Sin, Brecht Volders, and Sylvain Fanielle observed in their article about the illicit trafficking of radioactive and nuclear (RN) materials by sea. Using a case study of the Port of Antwerp, they examined the strengths and weaknesses of current international maritime security initiatives and found that a terrorist's best opportunity to traffic RN materials or physically attack a port would be to corrupt or recruit an insider. They also acknowledged that, like West and Black Tom, the Port of Antwerp's location in a heavily populated area presents a significant security challenge, not only in preventing illicit trafficking but also in protecting port facilities and infrastructure from becoming the physical target of a terrorist attack.
For more than 100 years we've known that dangers like chemicals and explosives are not only naturally hazardous, they're also a threat to those living near facilities where they're stored. As we've added radiological and nuclear materials to the mix, we've created even greater opportunities for not only accidents, but also for those who would attempt to leverage such dangers to achieve their own ends. It is now clear—even as it was clear 100 years ago—that issues of terrorism and public safety often coincide.
I hope you'll enjoy this Observer.
Elke Weesjes Editor elke.sabella@colorado.edu