After an all-too-short and bustling summer, the Natural Hazards Center is sorry bid farewell (or farval, in Norwegian) to visiting scholar Sissel Jore.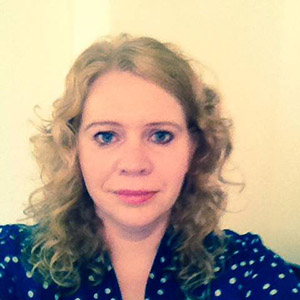 Sissel Jore of the Center for Risk Management and Societal Safety in Norway
Jore, who is the center manager of the Center for Risk Management and Societal Safety (SEROS) at the University of Stavanger, is participating in a professor qualification program that aims to promote gender balance in the senior research level in Norway. When the program encouraged that she take up scholarship abroad, she headed to the Natural Hazards Center—a place where she already had a deep connection.
"In 2008, when I was a PhD-student, I was also a visiting scholar at the Natural Hazard Center, and during this stay I was inspired by the research," Jore stated. "The center's research has been an inspiration for me when I was a PhD student and later in my career—so when I got the opportunity to be a visiting scholar again, I choose to visit to learn more about the ongoing projects at the center. I am very grateful that I have gotten this opportunity."
Jore arrived in June and will leave at the end of August. During her three months here, she has concentrated on her writing—submitting two journal articles and a book chapter—learned about Natural Hazards Center Research, and served as a session panelist in the Natural Hazards Center Workshop.
"I am really happy that I was able to participate at the workshop when I was in Boulder," Jore stated. "Collaboration between the practical and the academic community is, from my point of view, a necessity in risk and crisis management research. At the workshop, there were a lot of interesting perspectives and discussions. I participated on a panel on gender and disaster where I talked about the lack of gender perspectives in security and terrorism research and the ethical challenges I met when working with these topics."
While we at the Center are sorry to see Jore go, we're very grateful for the exchange of ideas and the strong spirit of collaboration she brought to her stay. Those interested in reaching out to Jore can learn more about her work by reading her bio or emailing her at sissel.h.jore@uis.no