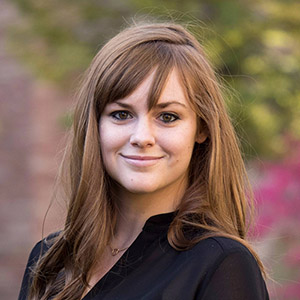 Allison Madera
Natural Hazards Center graduate research assistant Allison Madera received her master's degree in sociology this spring after successfully defending her thesis titled "I Had to Try to Establish an Identity without a Business:" Business Interruption, Identity Disruption, and Innovative Recovery Strategies among Small Business Owners following the 2013 Colorado Floods.
Madera's work involved interviews with small business owners in Lyons and Estes Park, Colorado after the 2013 floods. Using qualitative research methods, she learned how business owners experienced the aftermath of the floods as they sought to recover their businesses. In her thesis she also writes about the relationships between responses to post-flood challenges—such as taking out recovery loans and adapting business practices to mitigate financial losses—and small business owners' views of themselves.
Allison will continue to work in the University of Colorado Boulder Sociology Department as she pursues her doctorate.