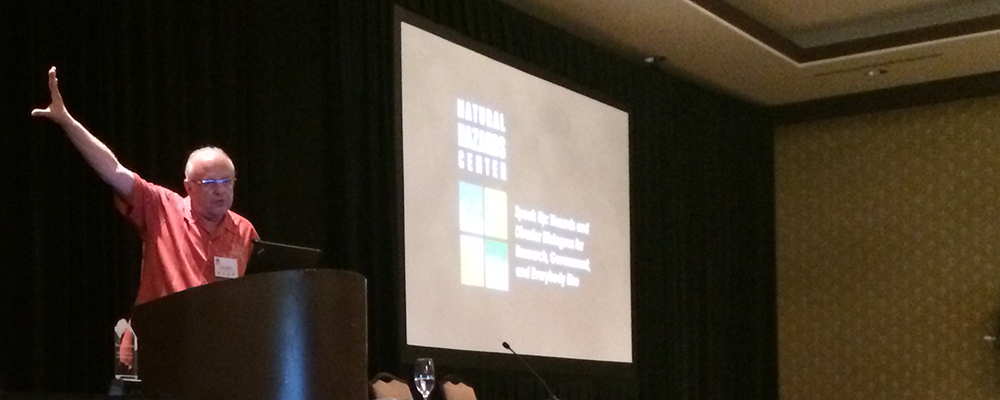 Dennis Mileti delivers a keynote address at the Natural Hazards Workshop. ©Natural Hazards Center, 2014.
The Natural Hazards Center is pleased to announce that the Natural Hazards Review is planning a special journal issue centered on the work of our late director Dennis Mileti. The collection will include reviews and assessments of Mileti's work, as well as forward-looking examinations of technologies, practices, and policies that can improve the access and efficiency of hazards warnings and alerts.
Mileti, who passed away in late 2020, was well-recognized as a pioneer in communicating hazards and disasters information in a clear, accessible way to achieve maximum impact. In his nearly 50-years as a risk communication scholar, Mileti authored numerous publications related to the social impacts of hazards and disasters, worked with government agencies and policy makers, and mentored students, scholars, and practitioners alike.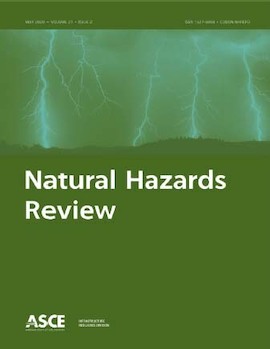 The Natural Hazards Review Special Collection on the Legacy of Dennis S. Mileti and the Future of Public Alert and Warning Research will build on Mileti's scholarship and support innovative research that results in improvements in public alerts and warnings for natural and technological hazards. Among the topics of interest are:
Improving warnings for rapid onset disasters
Removing delays from the cycle of message distribution, reception, and action
Approaches to create increased situational awareness and warning readiness
Impacts of false, missed, or inaccurate alerts and warnings
Assessments of alert and warning infrastructure, public policy, public education, and ethics
The deadline to submit papers has been extended to August 31, 2022.
For more information, including a full list of preferred topics, submission guidelines, and the review process, please see the Natural Hazards Review Call for Papers.
Questions can be directed to the guest editors for the special collection, including Hamilton Bean, Erica Kuligowski, Lori Peek, Jeannette Sutton, or Michele Wood.