When it comes to conducting rapid response research, there are numerous factors that can slow researchers down. The information gained through such research—which collects perishable data that might otherwise be lost—is invaluable, but without the skills and tools necessary to conduct interdisciplinary, ethically-grounded work, even the best research plans can go awry.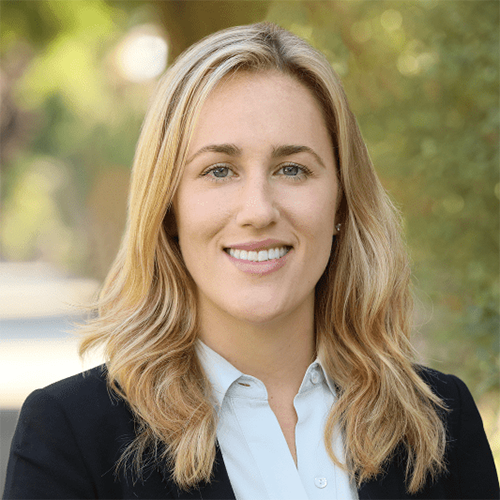 Rachel Adams, Postdoctoral Research Associate
That is one of the many reasons the Natural Hazards Center has embarked on the CONVERGE initiative, a National Science Foundation Natural Hazards Engineering Research Institute (NHERI) project that links the social science, engineering, and interdisciplinary natural hazards communities and develops best practices in ethical research to reduce vulnerability. And that is one of the reasons we're happy to announce that postdoctoral research associate, Rachel Adams, has joined our team.
Adams—who recently earned her PhD in community health sciences from the University of California, Los Angeles—joined the Natural Hazards Center in January. She is working on CONVERGE and several other ongoing projects. She has previously worked with local health departments to translate evidence-based practices in community emergency preparedness, including adapting preparedness training materials for older adults and developing a community resilience index that can be used to measure resilience program outcomes at the neighborhood or household level.
"I'm very excited about being part of CONVERGE's groundbreaking work," Adams said. "Each of the projects I'm working on addresses existing challenges in the hazards and disaster field."
At the Center, Adams is developing a series of online training modules that will help prepare emerging researchers to conduct hazards and disaster research, including— thanks the support of the Centers for Disease Control and Prevention—modules that focuses on socially vulnerable populations in disasters and disaster mental health. She'll also be involved in creating the CONVERGE Briefing Sheets series—a special series of short, peer-reviewed publications that offer best practices for quick response research that will published by the Natural Hazards Review with the support of the Institute of Catastrophic Loss Reduction.
"Students and other emerging researchers often apply for quick response grants to conduct field work following a disaster, but these researchers may lack basic competencies to conduct methodologically and ethically sound research," Adams said. "The training modules and briefing sheets address this need by providing practical information on important topics for quick response research that is derived from existing literature and experience from experts in the field."
Adams will also contribute to a collaboration between CONVERGE and the NHERI RAPID facility to advance the Rapid App (RApp), a mobile application that supports coordinated study design and data collection for rapid response research. Adams' role will be compiling validated scales and measures, sampling procedures, and existing knowledge of social science research methods in order to help develop social science-specific mobile and web features for the RApp.
"We are very fortunate to have Rachel here at the Natural Hazards Center," said Natural Hazards Center Director Lori Peek. "She brings just the right mix of research skills and practical experience to this endeavor."