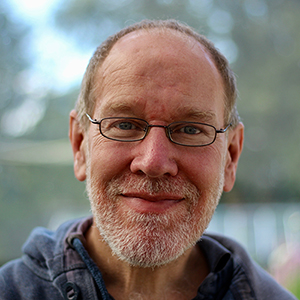 Chris Johnstone, Author of Active Hope.
The Natural Hazards Center is excited to announce that Chris Johnstone, co-author of the book Active Hope, will give the keynote address at this year's 45th Annual Natural Hazards Research and Applications Workshop.
Johnstone is one of the United Kingdom's leading resilience specialists. His work in the past thirty years has focused on exploring what helps us face disturbing situations and respond in ways that nourish resilience and well-being. His books include Active Hope (co-authored with Joanna Macy) and Seven Ways to Build Resilience.
Active Hope is different from being hopeful. It is a practice we can bring into any situation. It involves starting from where we are, identifying what we hope for, and then acting to make that version of events more likely. We can apply this to both our world and ourselves—which is why we felt that, more than ever, it was an appropriate theme for this year's Workshop.
We hope you'll be able to join us for this opportunity to learn more about how we, as hazards and disasters professionals, can bring a different perspective to our efforts to alleviate the impacts of disaster.
This year's Workshop will be held virtually from July 12 to 15, 2020 and include the same great plenary and concurrent sessions as our in-person Workshop, plus new training sessions and lots of opportunities to network. If you haven't yet registered, there's still time! You can sign up for both the Natural Hazards Workshop and the Researchers Meeting that follows using our online registration form.