Researchers Meeting
Wednesday, July 17 through Thursday, July 18, 2019
Omni Interlocken Hotel
Broomfield, Colorado
Theme: Interdisciplinary Research and the Future of Hazards and Disaster Science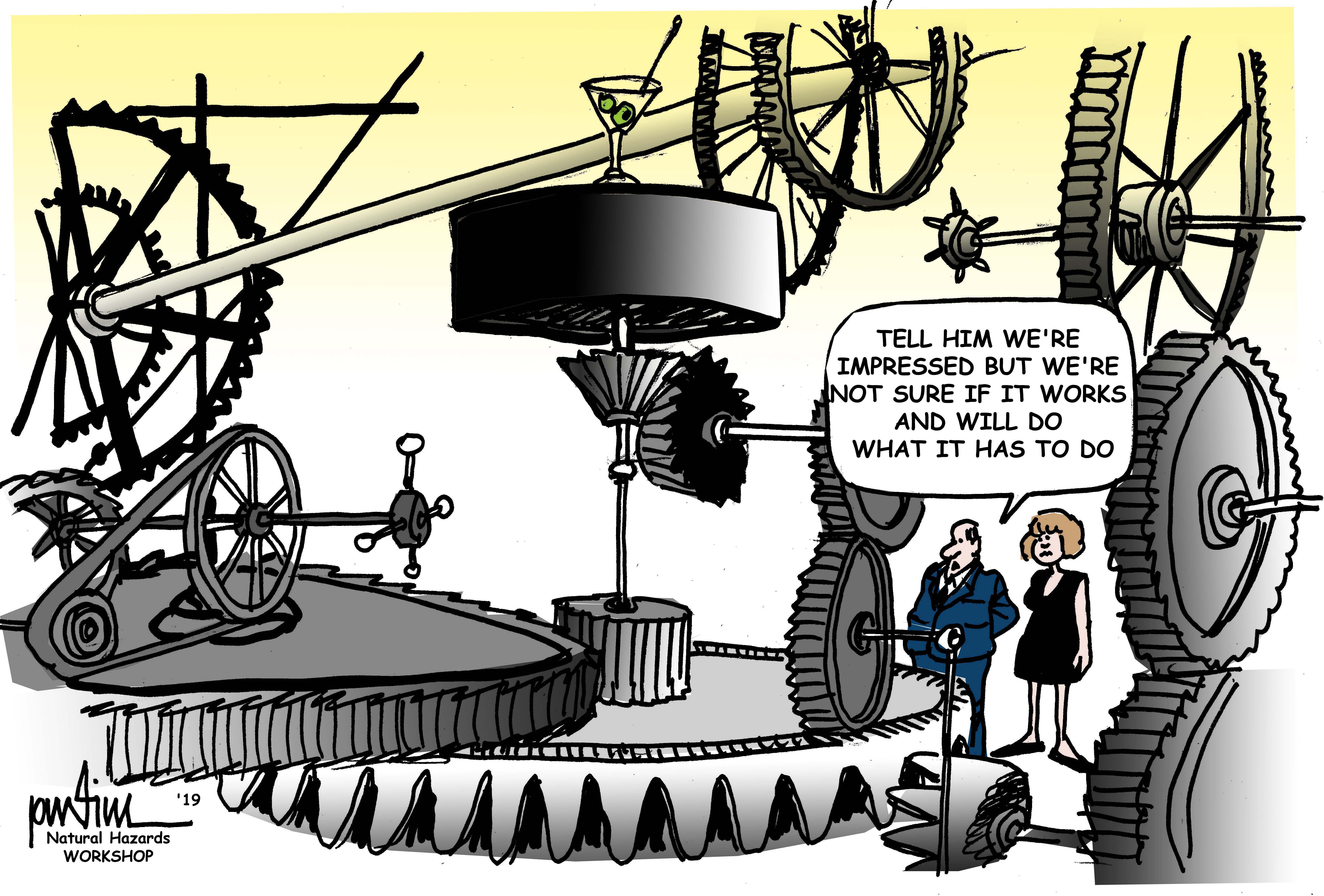 The Researchers Meeting is organized by the International Sociological Association Research Committee on Disasters (ISA-RC39) and the Natural Hazards Center, with funding support from the National Science Foundation (Award #1841338).
This annual meeting represents a crucial opportunity for long-time and newly-established members of the community to take stock of what we have learned and where we are heading in hazards research and disaster science. Collaboration within and across disciplines has always been integral to the field, but as challenges grow more complex across interconnected systems in our built, natural, and social environments, it is more important than ever.
That's why the 2019 Researchers Meeting focuses on the theme of interdisciplinary research, with a program designed to identify pressing research needs, examine the experiences of those conducting interdisciplinary research, and foster discussions that approach topics of profound societal importance using an interdisciplinary lens.
Sessions for this meeting were designed to increase interaction across different disciplinary perspectives, while still organizing presentations around similar topics. The meeting features a plenary session, papers presented in invited and topical breakout sessions, and networking events. This year we've also lengthened the breaks to encourage more discussion among attendees.
We are committed to ensuring that the final sessions are inclusive of diversity in all of its forms.
Please email any questions to michelle.meyer@tamu.edu or jao@stanford.edu.
We look forward to seeing you in Colorado this summer!
Michelle Meyer, 2019 Researchers Meeting Co-Chair
Hazard Reduction and Recovery Center
Texas A&M University
Chittayong (Jao) Surakitbanharn, 2019 Researchers Meeting Co-Chair
Stanford Urban Resilience Initiative
Stanford University
---

This meeting is supported by the National Science Foundation (NSF), Division of Civil, Mechanical, and Manufacturing Innovation (CMMI), Program on Humans, Disasters, and the Built Environment (Award #1841338). Any opinions, findings, conclusions, or recommendations expressed in this meeting are those of the participants and do not necessarily reflect the views of the NSF.