Graphic Recordings at the 2019 Natural Hazards Workshop
This year, the Natural Hazards Center was lucky enough to have the ideas expressed in the keynote and plenary sessions of the Natural Hazards Workshop beautifully captured in the art of Alece Birnbach of the Graphic Recording Studio. Please take a look below at our discussions visualized and pay special note to Convergence Vision—a compilation of thoughts contributed by our Workshop participants.
We gratefully acknowledge the generous support of Impact360 Alliance for facilitating this effort.
---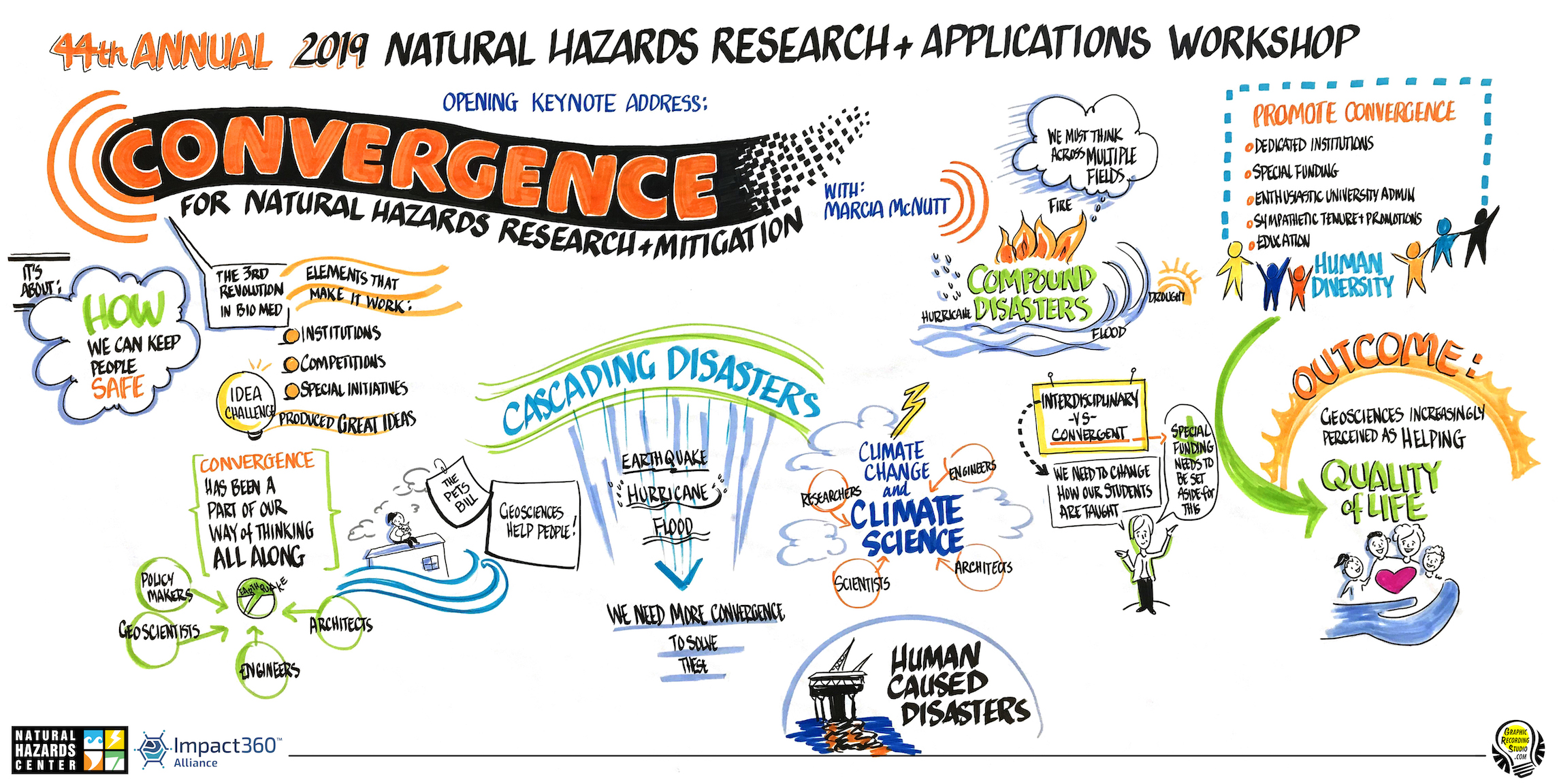 Keynote Address: Convergence for Natural Hazards Research and Mitigation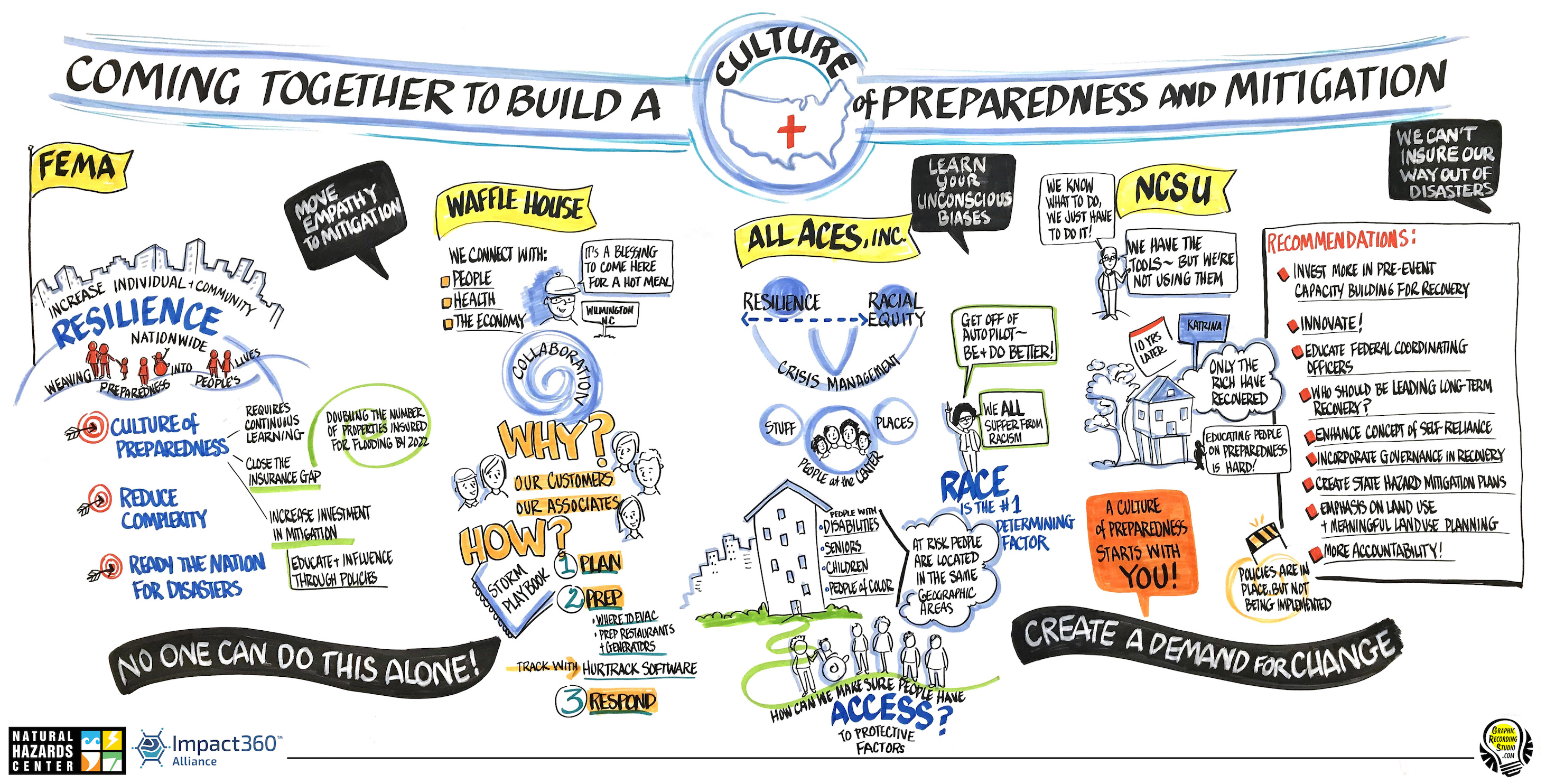 Plenary: Coming Together to Build a Culture of Preparedness and Mitigation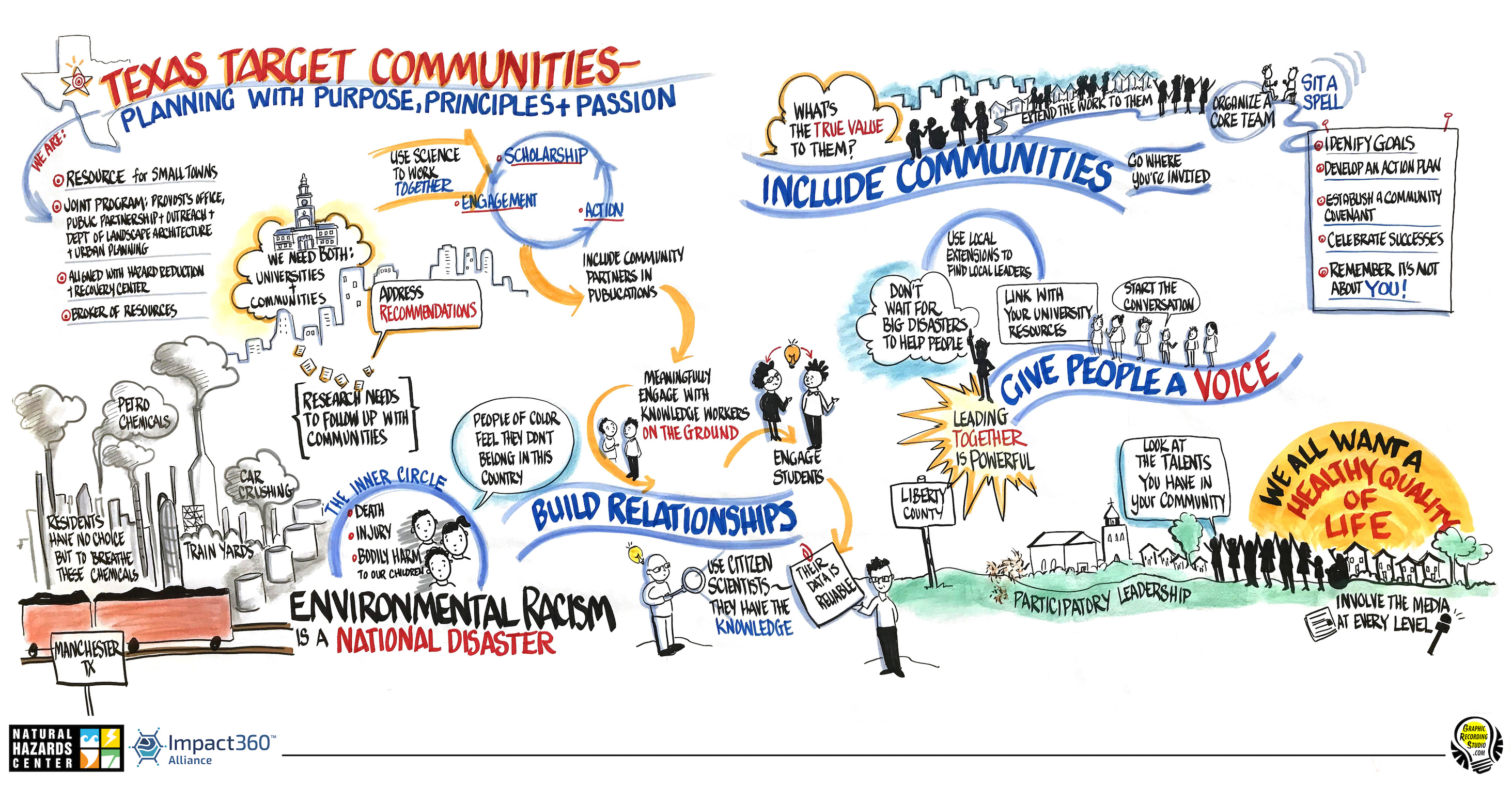 Plenary: Texas Target Communities-Planning with Purpose, Principles, and Passion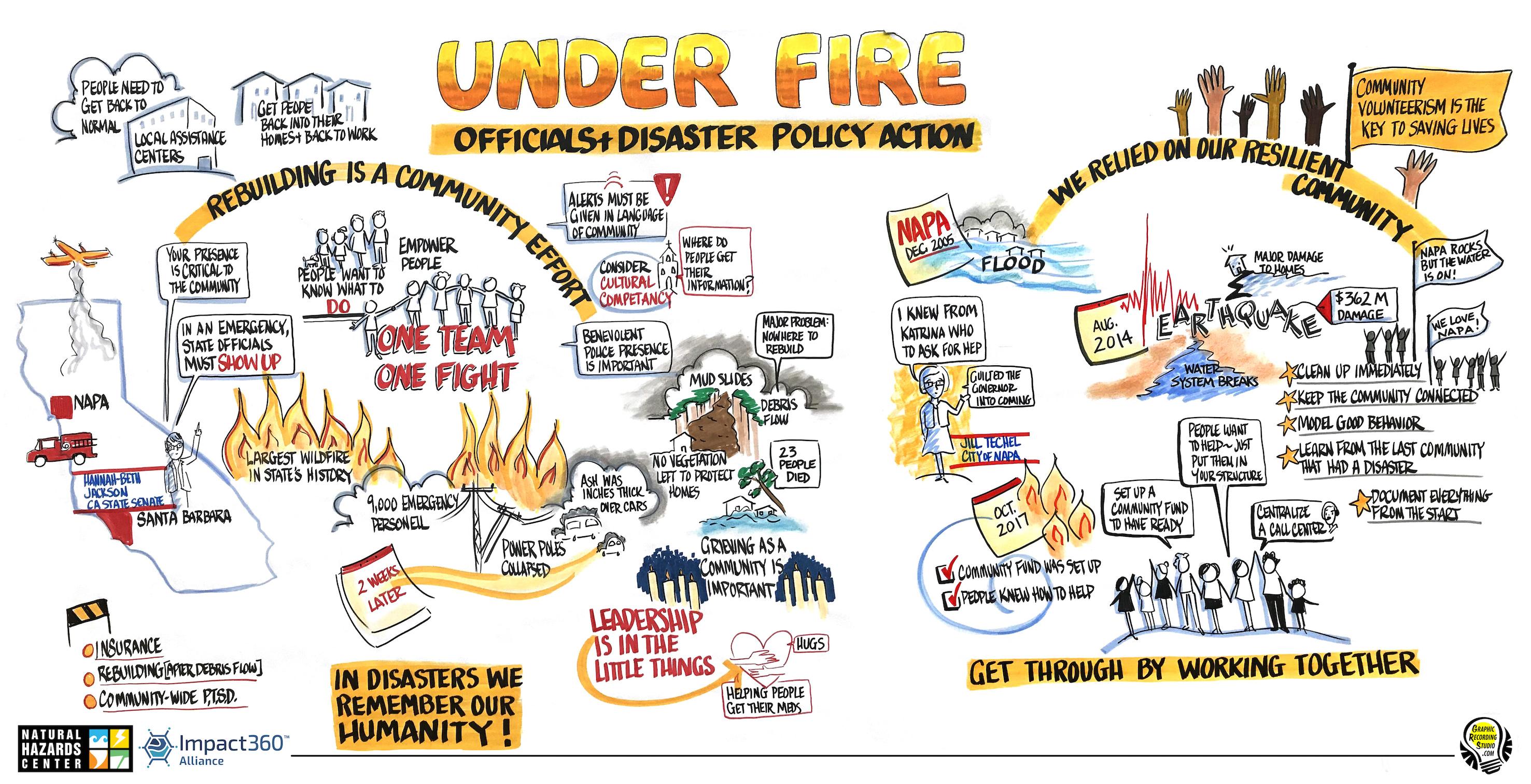 Plenary: Under Fire-Public Officials and Disaster Policy Action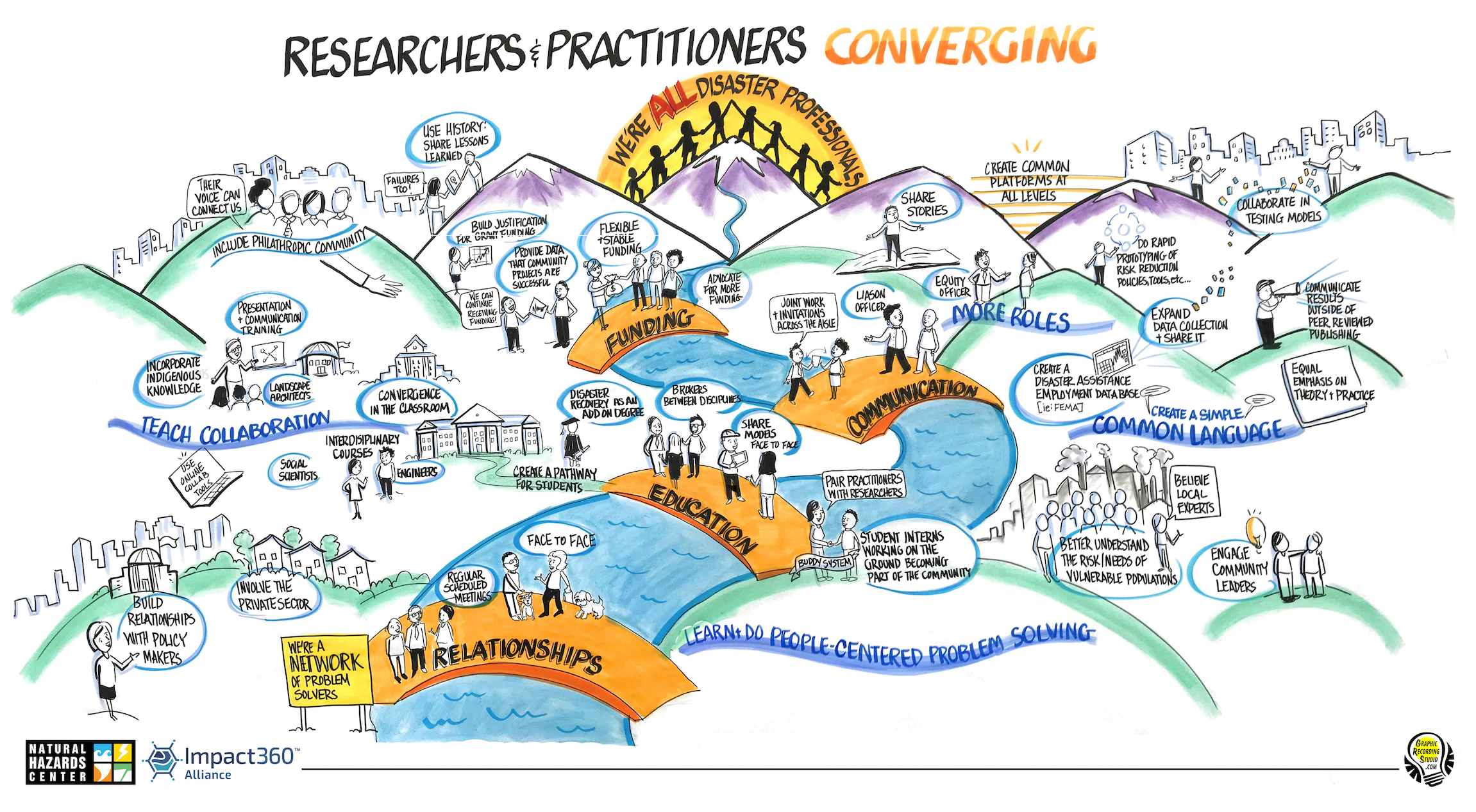 Convergence Vision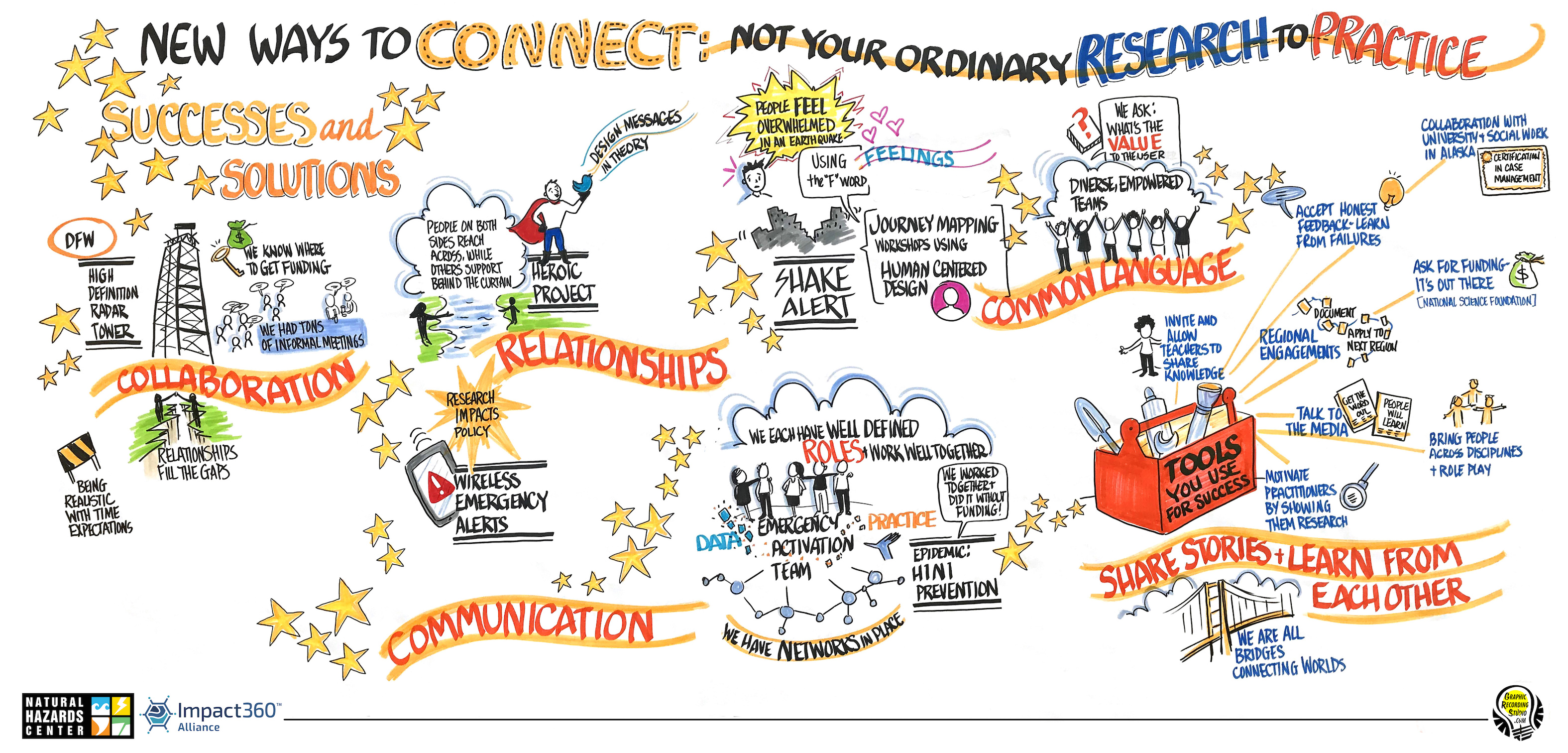 New Ways to Connect: Not Your Ordinary Research to Practice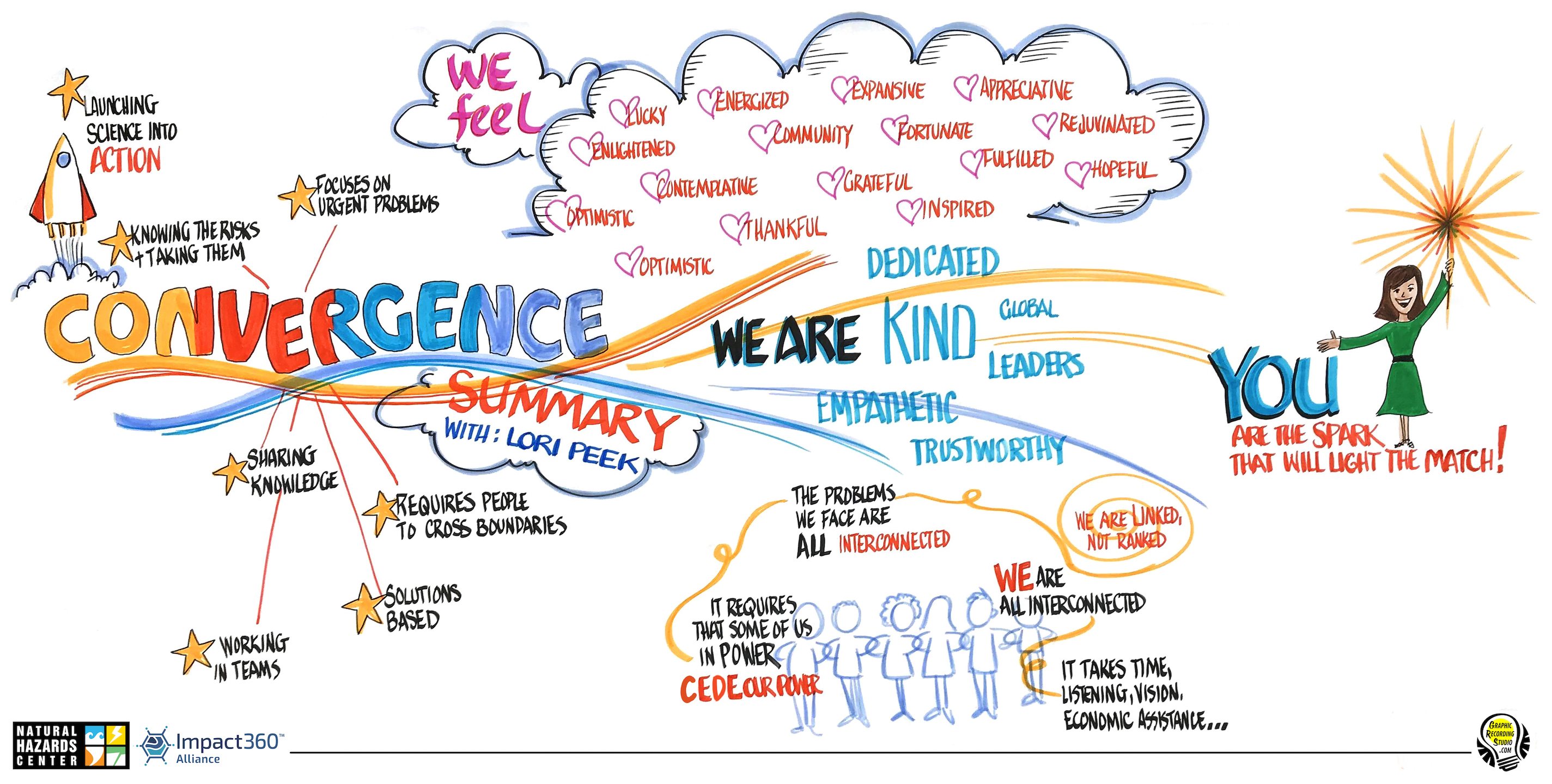 Wrap-Up and a Call to Action