Submission Guidelines
Submit Your Poster Abstracts and Research and Practice Highlights Now!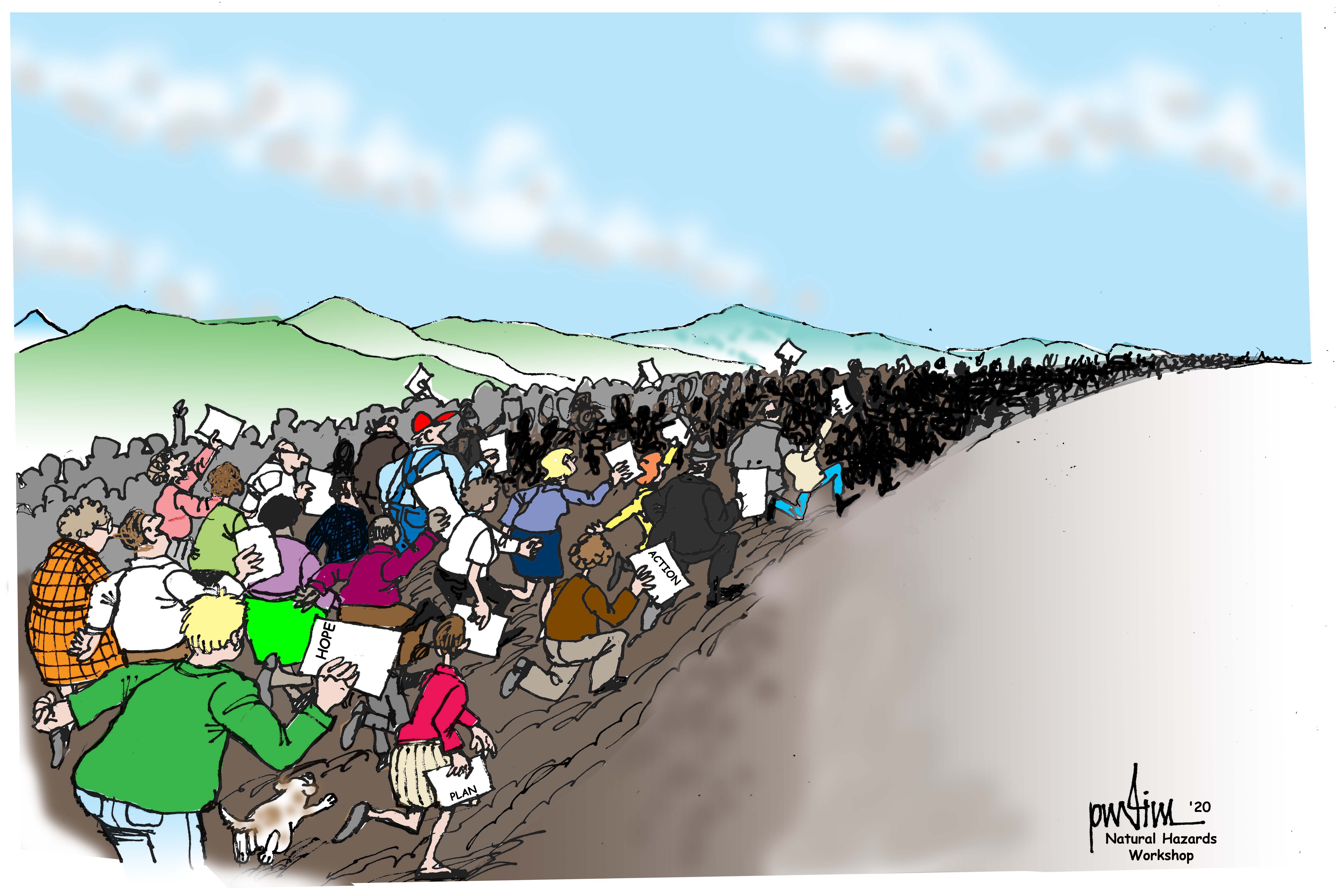 Submissions must be received by June 11, be 250 words or less and include a separate listing of title, author/co-authors, and affiliations. Abstracts should adhere to professional writing standards. Author names and order should be entered exactly as you would like it to appear online. You must register for the Workshop by June 25 for your submission to be included in the online program and on the Natural Hazards Center website.
Please review these additional Abstract Formatting Guidelines before submitting. Improperly formatted abstracts will not be accepted.
Please note that Research and Practice Highlight abstracts will be published on the Natural Hazards Center website. Poster Session abstracts will be published on the Natural Hazards Center website AND will be included on each poster presenter page during the virtual Workshop. Instructions about the virtual platform are below and will be sent to poster presenters once final decisions are made.
Please read the descriptions below and submit to the appropriate category using the submission button.
---
Poster Session Abstracts
Are you interested in preparing a professional poster and presentation detailing your recent research, initiative, or project? If so, please note that you must submit your Poster Session abstract by June 11.
We will review your abstract and let you know if your poster is selected by no later than June 18. If your poster is accepted, you will be provided further details and assigned a virtual space to display a professionally formatted poster and a pre-recorded virtual presentation highlighting recent work. All participants should upload a PDF version of your poster and create a YouTube video to present your poster by no later than July 2.
Abstracts for accepted poster submissions will be published in the Workshop virtual platform and on the Natural Hazards Center website. Posters will be available for viewing and commenting on by attendees throughout the Workshop. At least one author must be available to respond to audience comments and questions throughout the Workshop and during the assigned poster session times on Sunday, July 11 and Monday, July 12 from 5:30 to 6:30 p.m. MDT.
---
Research and Practice Highlights
Do you have something new that you want to share with members of the hazards and disaster community? Research and Practice Highlights are all about shining a bright light on new projects, programs, initiatives, local/state/national policies, and noteworthy publications.
Highlights are brief descriptions of your work or current projects. They are not for presentation, but rather, they will be posted on the Natural Hazards Center website. This outlet allows all participants the opportunity to share what they are doing and to maximize networking potential. Research and Practice Highlights are due by no later than June 11.
---
If you have any questions about poster submissions or research practice highlights, please email us at hazards.workshop@colorado.edu.