2021 Natural Hazards Workshop Award Winners
Mary Fran Myers Scholarship
The Mary Fran Myers Scholarship recognizes outstanding individuals who share Myers' commitment to disaster research and practice and have the potential to make a lasting contribution to reducing disaster vulnerability. The 2021 scholarship winner is: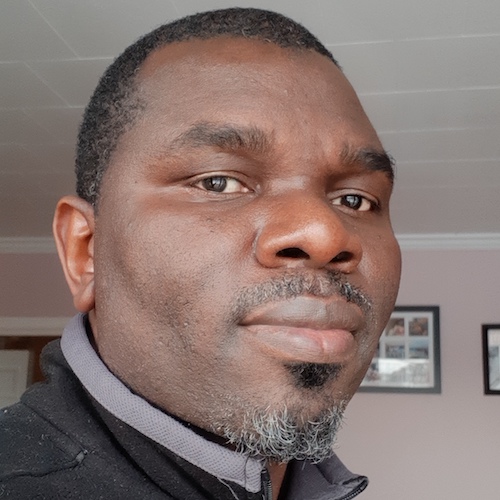 Denboy Kudejira
Denboy Kudejira was born and raised in Zimbabwe and joined the department of anthropology at Memorial University in Canada as a PhD candidate in 2018. His research centers on the anthropology of natural hazards with a particular focus on disasters and humanitarianism. Through his PhD research, Kudejira is retracing Cyclone Idai, which left a trail of destruction in the eastern districts of Zimbabwe in March 2019. He seeks to generate knowledge on the extent to which survivors of the cyclone have benefited from the interventions of providers of humanitarian assistance. Aside from shedding light on how the humanitarian support now being provided to cyclone survivors can be enhanced, his work also endeavors to develop strategies and best practices that can be adopted to improve the coordination of humanitarian assistance in similar situations.
Kudejira draws motivation and inspiration from years of experience working with various international and local humanitarian agencies in southern Africa. Before joining Memorial University, he spent more than fifteen years leading disaster response, food security, public health, and policy advocacy initiatives in the region.
Kudejira also holds a Master of Arts degree in Sustainable International Development from Brandeis University, a Master of Philosophy degree in Land and Agrarian Studies from the University of Western Cape in South Africa and a Bachelor of Science degree in Environmental Sciences from Bindura University of Science Education in Zimbabwe.
Learn more about the scholarship and view past winners on the Mary Fran Myers Scholarship page.
---
Disability and Disasters Award Recipient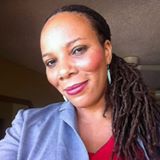 Kimberly R. Mills is the senior executive director of the Virgin Islands University Center for Excellence in Developmental Disabilities (VIUCEDD) at University of the Virgin Islands and an affiliate faculty member with the University of Hawaii's Center for Disabilities Studies. She has more than 20 years of experience in executive management, direct service, research, technical assistance and clinical management and is a doctoral level board-certified behavior analyst.
Mills' research and community priorities include best treatment practices for autism spectrum disorders, technical assistance and evaluation, study of phenomenon surrounding the school-to-prison pipeline, cultural and linguistic competence through a behavioral analytic lens, disability employment, health disparities research, and emergency preparedness.
Mills lived through through two back-to-back Category 5 hurricanes in the Virgin Islands while helping to usher her organization and the U.S. Virgin Islands disability community navigate the disasters—which decimated the region—as well. She actively participates on many local and national boards, work groups, and special interest groups related to disaster preparedness and prevention for people with disabilities.
Mills is a professional fellow in the Professional Fellows Program on Inclusive Disability Employment program at the U.S. Department of State's Bureau of Educational and Cultural Affairs, which supports mid-career professionals from Kenya, Tanzania, and Uganda. She is a member of the board of directors of the Association of Assistive Technology Act Programs (ATAP) that oversees the operations of ATAP in each state, as well as in the District of Columbia, Puerto Rico, American Samoa, Guam, the Northern Mariana Islands, and the U.S. Virgin Islands.
Learn more about the award on the Disability and Disasters Award page.
---