Keynote: Sparks to Resilience
Using Research to Ignite Action that Strengthens Communities
Mon. 9:20 a.m. to 10:00 a.m., Interlocken A/B
Each year, resiliency researchers identify new paths to ready communities for potential disasters. These research findings represent critical components for reducing the potential impact of an unexpected event, but unless communities turn the knowledge gleaned from this research into real action, measurable success will remain elusive.
So, how can we spark community resilience? During this plenary presentation, Ray Bonilla, Jr., senior director for Kaiser Permanente, will explore potential roadblocks to success by examining the alignment of priorities between communities, researchers, and funders. He will also share on the ground examples from Kaiser's work to help promote resilience in Oakland.
Bonilla will encourage the audience to consider the elements necessary to cultivate resilience, from raising awareness to implementing new programs. Importantly, participants will have the opportunity to contemplate new approaches to overcome obstacles and to create lasting social change. After all, reducing hazard losses isn't the only value derived from stronger communities—many challenges are eased with a resilient mindset and strengthened social infrastructure. Once we understand what sparks resilience and how that can be turned into actionable lessons, our communities will be ready to respond brilliantly and to bounce back more rapidly from extreme events.
---
Ray Bonilla, Jr.
Kaiser Permanente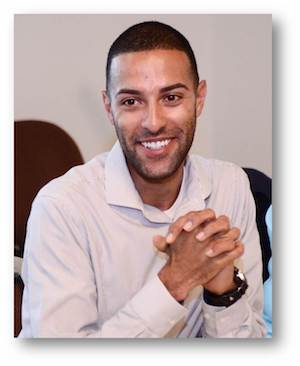 Ray Bonilla, Jr. leads the resiliency and continuity efforts for Kaiser Permanente IT. As the leader for IT Resiliency, Bonilla is responsible for the strategic direction and execution of enterprise-wide IT resiliency management programs, IT business continuity planning, crisis management, HIPAA security contingency planning compliance, and enterprise technology risk assessments and professional teams.
Bonilla leads cross-organizational programs and initiatives to enhance the resiliency of Kaiser Permanente's workforce, technology infrastructures, and business processes. He also provides strong leadership in developing strategies, executing on commitments from executive leadership and the board of directors, and sparking change management with key stakeholders around the organization.
Bonilla has extensive experience managing large and complex business continuity, emergency management, and disaster recovery programs. Before joining IT, Ray served as a senior business continuity consultant with Kaiser Permanente, where he managed the business continuity program for the Northern California region. As a regional project manager for T-Mobile, USA, he designed, developed and implemented preparedness programs and training.
Bonilla serves on numerous boards, committees and focus groups throughout the United States. His activities include chairman of the City of Hayward's Community Services Commission, and director of membership for the Association of Contingency Professionals. Bonilla is a Master Business Continuity Professional, an Associate Fellow of the Business Continuity Institute, and a Project Management Professional. Ray received his bachelor's degree in organizational communications from California State University, East Bay, and his MBA from the University of San Francisco.