2020 Natural Hazards Workshop Award Winners
Mary Fran Myers Scholarship
The Mary Fran Myers Scholarship recognizes outstanding individuals who share Myers' commitment to disaster research and practice and have the potential to make a lasting contribution to reducing disaster vulnerability. The 2020 scholarship winners are: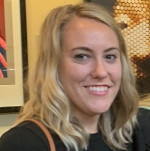 Kristen Cowan
Kristen Cowan: Cowan is an epidemiology research fellow at the Centers for Disease Control and Prevention (CDC) in the National Center for Environmental Health's Asthma and Community Health Branch where she works on a Hurricane Crisis Cooperative Agreement with state and territory health departments affected by 2018 Hurricanes Maria, Irma, and Harvey. This work measures the impact of the hurricanes and flooding on children with asthma. She also contributes to a variety of research projects seeking to understand how hurricanes and floods impact human health.
During her fellowship at CDC, Cowan has been detailed to emergency operations epidemiology tasks forces for Hurricane Florence, lung injuries associated with e-cigarettes and vaping, Ebola virus response, and the at-risk task force for the COVID-19 response. She participates in various volunteer activities such as serving as the epidemiology section councilor for American Public Health Association and as a peer reviewer for the Journal of Disaster Medicine and Public Health Preparedness.
Cowan completed her Master of Public Health in global epidemiology with a certificate in complex humanitarian emergencies at Emory University in 2018. She is dedicated to investigating how disasters and displacement impact vulnerable populations and will be pursuing a PhD in epidemiology at University of North Carolina in Fall 2020. She looks forward to learning new methods for disaster epidemiology.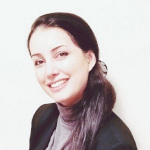 Pegah Farshadmanesh
Pegah Farshadmanesh: Farshadmanesh is a research associate in the Socio-Technical Risk Analysis Research Laboratory at the University of Illinois at Urbana-Champaign. Farshadmanesh has conducted interdisciplinary research that crosses boundaries between various engineering disciplines (e.g., civil, nuclear and systems engineering), computational sciences, and social sciences.
Farshadmanesh developed an innovative risk model to improve fire risk estimation for areas with insufficient post-earthquake fire data as part of her PhD research. Her professional aspirations are to improve the safety of infrastructure to withstand natural hazards and develop technologies that mitigate their impacts on the public and the environment. Her current research evaluates the impacts of hazards such as earthquakes and tornados on nuclear power plants, as well as the influence of human and organizational factors on the risk and reliability of complex systems.
Farshadmanesh is the recipient of the 2019 Zonta International Women in Technology District Award and was selected as a participant for the 2019 Rising Stars Women in Engineering Workshop in South Korea. She received her PhD the Illinois Institute of Technology in May 2017. In addition, she has nine years of structural engineering experience and has worked on diverse projects that include the design of hydraulic structures such as water treatment facilities.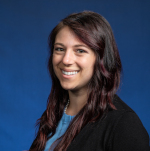 Chelsea LeNoble
Chelsea LeNoble: LeNoble is an assistant professor of industrial/organizational psychology at Embry-Riddle Aeronautical University Worldwide. Her research focuses on multilevel factors related to employee engagement, resilience, and recovery from work stress. LeNoble works with communications and emergency management scholars as part of a new human resilience and emergency services faculty cluster to support high-stress occupations, such as healthcare workers and first responders.
LeNoble brings an organizational science perspective to disaster management and is focused on the concept of convergence—the understanding that the greatest challenges of society cannot be solved by one discipline alone. She works to give a voice to the workers, teams, and multiteam systems in extreme contexts by better understanding their stressors and the reciprocal effects of their work on their well-being and that of the communities they serve.
LeNoble earned her doctorate in industrial/organizational psychology from Florida Institute of Technology. After graduating, she completed a postdoctoral fellowship focused on occupational health psychology at Clemson University. As an embedded scholar within Prisma Health, she led resilience, leadership, and and team development projects.
Learn more about the scholarship and view past winners on the Mary Fran Myers Scholarship page.
---
Mary Fran Myers Gender and Disaster Award
The Mary Fran Myers Gender and Disaster Award recognizes disaster professionals who continue Mary Fran Myers' goal of promoting research on gender issues in disasters and emergency management.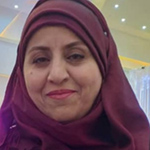 Marina Hamidzada.
Marina Hamidzada is a gender advisor for Care International in Afghanistan, where she works with the Afghan government, the United Nations, national and international nongovernmental organizations, and donor communities to apply her broad knowledge of gender issues to supporting women. Hamidzada recently completed a PhD in urban management (human security engineering) at Kyoto University with dissertation work entitledAfghan Women's Involvement in Disaster Risk Management Processes in Afghanistan.
For nearly 20 years, Hamidzada has focused on gender equality and the vulnerabilities of Afghan women. She has been closely working with Afghan communities of internally displaced persons and returnees to provide basic trainings, camp surveys, and address the practical needs of poor women by facilitating health and peace education trainings in targeted communities. Hamidzada believes in the abilities of women and gender equality and strives to make a difference for women in Afghanistan, especially those who are vulnerable.
Learn more about the award and view past winners on the Mary Fran Myers Gender and Disaster Award page.
---
Student Paper Competition
The Natural Hazards Center created the Annual Hazards and Disasters Student Paper Competition for undergraduate and graduate students in 2004 as a way to recognize and promote the next generation of hazards and disaster researchers.
2020 Competition Winners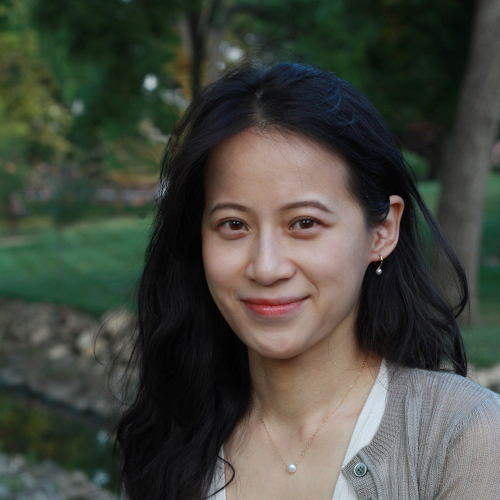 Qiuxi Li, University of Delaware
Graduate Student
Cultural Preservation Dilemmas Under Disaster Risk and Modernization – A case study of Chinese traditional villages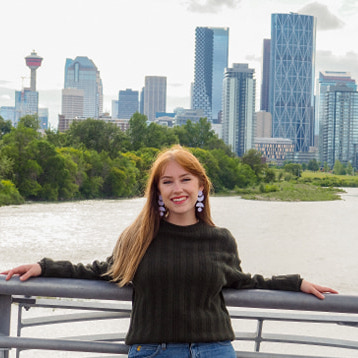 Sydney Dyck, Mount Royal University
Undergraduate Student
Only a Matter of Time: The Impacts of the Cascadia Subduction Zone and Colonialism on Indigenous Communities in Vancouver Island
Learn more about the competition and view previous winning papers on the Student Paper Competition page.