48th Annual Natural Hazards Research and Applications Workshop
Sunday, July 9 to Wednesday, July 12, 2023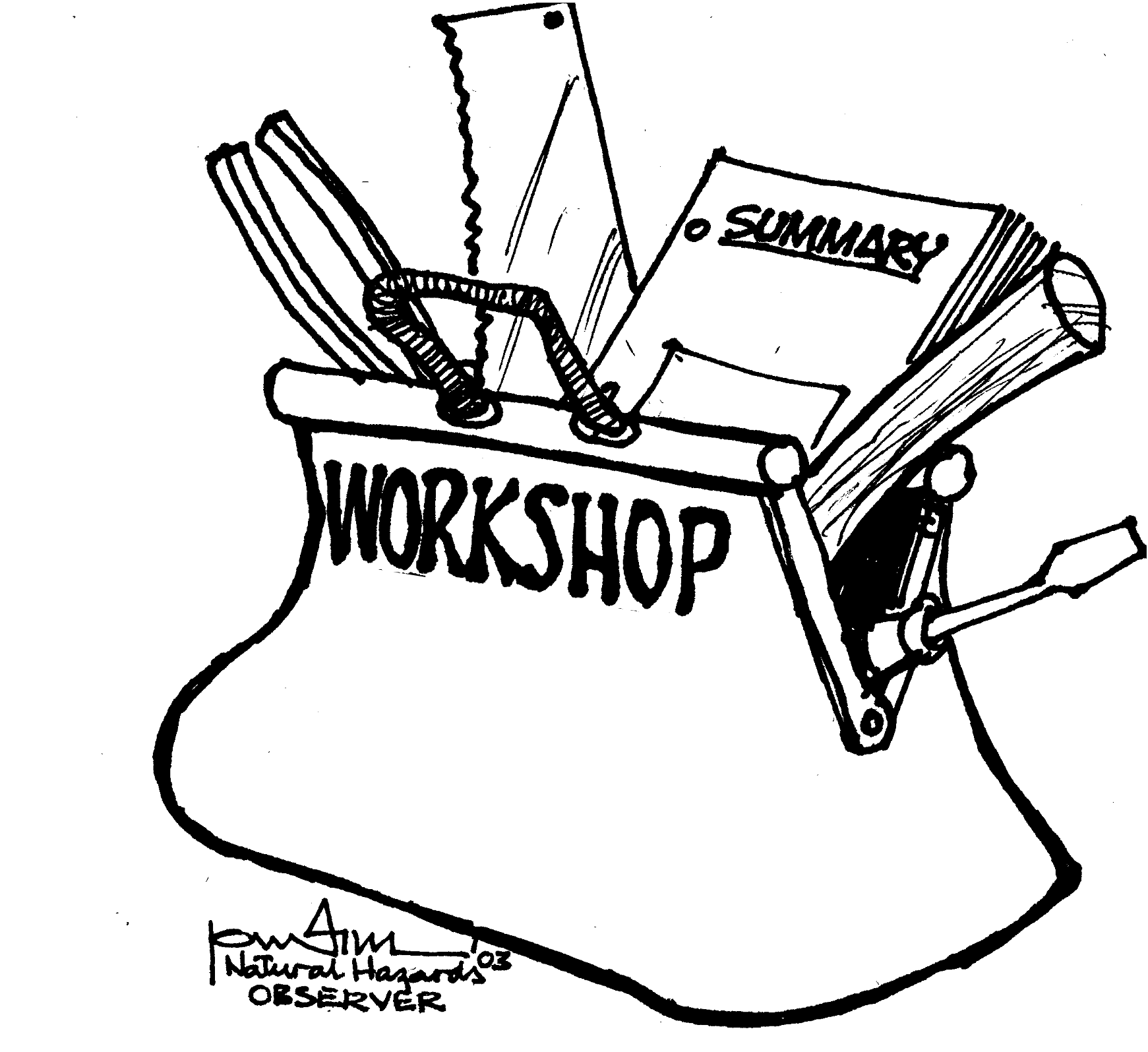 We have much to do as we transition back to an in-person meeting after three years of virtual events! The Natural Hazards Center team is excited to begin developing the call for ideas to build a robust and engaging Workshop Program.
We will continue to update this page with more information as it becomes available. But for now, please Save the Dates!
---
About the Workshop: Since 1975, the Natural Hazards Center has hosted the Annual Natural Hazards Research and Applications Workshop in Colorado. Today the Workshop brings together federal, state, and local mitigation and emergency management officials and planning professionals; representatives of nonprofit, private sector, and humanitarian organizations; hazards and disaster researchers; and others dedicated to alleviating the impacts of disasters. You can read more about the Workshop and its history on the Center's website.
---
Please make sure and subscribe to Workshop updates so you can receive notifications regarding due dates and important announcements.