Researchers Meeting
Back to the Field? Hazards and Disaster Research Following the Pandemic
July 13 to July 14, 2022
Omni Interlocken Hotel
Broomfield, Colorado

Submit an Abstract!
Interested in participating in the 2022 Researchers Meeting? If so, submit an abstract here by January 10, 2022!
Before the COVID-19 pandemic, hazards and disaster researchers relied heavily on fieldwork to collect data. Social scientists traveled to at-risk locations or to communities struck by disaster to learn directly from affected people. Engineers engaged in post-disaster reconnaissance efforts to rapidly assess the performance of the built environment while natural scientists monitored the status of ecological systems under stress.
COVID-19 brought these and many other forms of field research to a dramatic halt. Yet members of the research community persevered. Ethnographers moved their interviews and observations to online forums. Engineers engaged more frequently in virtual reconnaissance activities. Researchers teamed up across disciplinary boundaries to use new technologies for data collection while also broadening their traditional natural hazards focus to include considerations related to the pandemic.
The 2022 Researchers Meeting will take stock of the research that has been conducted under these conditions, as well as what we've learned during this time of disruption, reflection, and change. Plenary and thematic sessions will address questions related to how the pandemic has altered approaches to hazards and disaster research, while also considering the potential long-term consequences of COVID-19 on the research enterprise and communities that face disasters.
We need a wide and varied range of voices to answer these questions and to share new knowledge and lessons learned. Diverse researchers from all disciplines and all career stages are welcome and encouraged to submit an abstract by January 10, 2022. Key questions that will be explored include:
How have researchers reoriented their scholarly agendas in response to the pandemic? What new questions are they exploring?
What new methods are hazards and disaster researchers using to collect data and engage with communities?
What tools and technologies have allowed research to continue, even in light of widespread restrictions and closures?
What barriers and opportunities have researchers identified in returning to the field?
Are some researchers choosing to discontinue field research in favor of other approaches?
How has the pandemic altered the understanding of how communities prepare for, respond to, and recover from compound hazards and cascading disasters?
What ethical dilemmas have emerged during the pandemic?
What will researchers do differently now, based on the lessons learned from working during the pandemic?
Please note that while our program will include a focus on the questions above, researchers will have the opportunity to present on other hazards and disaster topics during concurrent sessions. We hope you will submit an abstract highlighting your current research and that you will plan to join us in July as we work together to advance hazards research and disaster science.
---
The Researchers Meeting is organized by the International Sociological Association Research Committee on Disasters (ISA-RC39) with the support of the Natural Hazards Center and the Natural Hazards Engineering Research Infrastructure (NHERI) CONVERGE facility at the University of Colorado Boulder.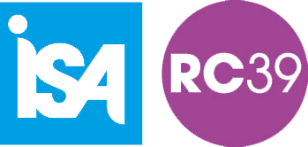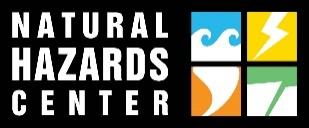 ---

This meeting is supported by the National Science Foundation (NSF), Division of Civil, Mechanical, and Manufacturing Innovation (CMMI) (Award #1841338 and Award #1635593). Any opinions, findings, conclusions, or recommendations expressed in this meeting are those of the participants and do not necessarily reflect the views of the NSF.